Ultimate 9-In-1 Push Up Rack Board
$49.00
9-In-1 Pushup Rack Board is a versatile color-coded push up board system that maximizes upper body strength and definition.
BENEFITS
Develops chest, shoulders, triceps, and back muscles
Gets different muscle groups to work using unique color-coded system
Maximizes overall upper body strength and endurance
Effectively promotes proper pushup form
Designed for all fitness levels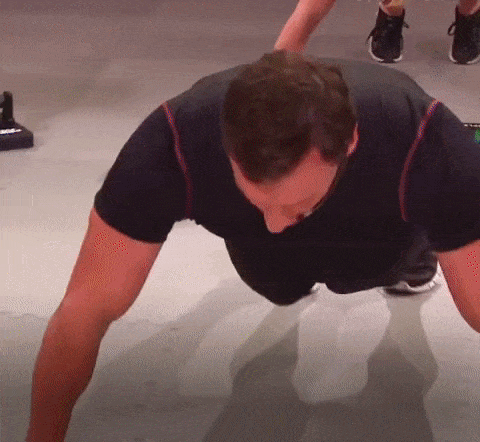 INNOVATIVE DESIGN
"Plug & Press" Heavy-Duty Pushup Rack Board
Easy-to-use (insert hand grips into desired color-coded positions)
Simple Assembly & Storage
Quickly connect two interlocking pieces
Maximizes overall upper body strength and endurance
Premium Comfort Hand Grips
Eliminates stress on hands and wrists compared to traditional push-ups
MORE REASONS TO GET IT
NEW YEAR RESOLUTIONS: Start the new year by doing effective push-ups consistently and see

 

guaranteed results
THE PERFECT GIFT: Great for friends and relatives this upcoming holidays. Get a few now before we run out!
AWARD-WINNING PRODUCT: Featured in various fitness magazines and as seen on TV
SPECIFICATIONS
Panel Thickness - 18mm
Dimension - 

59.5 cm * 18.3 cm * 1.8 cm

Application

 

- 

Outdoor, Office, Home, Gym, etc.
PACKAGE INCLUDED
Ultimate 9-In-1 Push Up Rack Board
Ultimate 9-In-1 Push Up Rack Board
Description

9-In-1 Pushup Rack Board is a versatile color-coded push up board system that maximizes upper body strength and definition.

BENEFITS

Develops chest, shoulders, triceps, and back muscles
Gets different muscle groups to work using unique color-coded system
Maximizes overall upper body strength and endurance
Effectively promotes proper pushup form
Designed for all fitness levels

INNOVATIVE DESIGN

"Plug & Press" Heavy-Duty Pushup Rack Board
Easy-to-use (insert hand grips into desired color-coded positions)
Simple Assembly & Storage
Quickly connect two interlocking pieces
Maximizes overall upper body strength and endurance
Premium Comfort Hand Grips
Eliminates stress on hands and wrists compared to traditional push-ups

MORE REASONS TO GET IT

NEW YEAR RESOLUTIONS: Start the new year by doing effective push-ups consistently and see

 

guaranteed results
THE PERFECT GIFT: Great for friends and relatives this upcoming holidays. Get a few now before we run out!
AWARD-WINNING PRODUCT: Featured in various fitness magazines and as seen on TV

SPECIFICATIONS

Panel Thickness - 18mm
Dimension - 

59.5 cm * 18.3 cm * 1.8 cm

Application

 

- 

Outdoor, Office, Home, Gym, etc.

PACKAGE INCLUDED