OrthoPro Brace Support
$16.00
Experience Leg Pain Relief & More With The OrthoPro Brace Support
Our feet feel everything!
They work hard and absorb pretty much all the pressure, weight and movement our body makes. This is the reason why it's critical to support them against impact.
The OrthoPro Brace Support is able to absorb the impact that's brought to your hard-working feet. Painful feet aren't just the only effects felt from bad posture, sudden & strong impacts. 
WHAT IS PLANTAR FASCIITIS?
There are a number of factors that put you at risk for Plantar Fasciitis which usually strikes early in the morning and can hinder your regular activities.
Aging, being overweight or being on your feet for several hours a day can greatly affect the strength of your foot muscles.
Feet Structure can also be an instant contributor to incurring Plantar Fasciitis. Those born with

flat feet or high arch

are more at risk to suffer from this condition.
TARGET COMPRESSION TECHNOLOGY
We have carefully designed to instantly reduces pain, not only in the heels, arches, and balls of feet, but also pain on the knees, joints, lower back, hips, and arthritis caused by incorrect feet structure.
PROMOTES BODY ALIGNMENT
When your body moves around and puts weight on your feet, having good posture can greatly affect the way your feet absorbs this impact. The OrthoPro Brace Support is able to provide the right body alignment so that you can have a stronger body. This also improves better blood flow, reduce inflammation and increase energy.
EASY TO SLIP ON, FITS ALL SIZES
No cutting required, no difficult adjustments needed. Simply strap and adjust as necessary.
It's ultra-comfortable and can be worn all day, every day without any awkward feeling?
It stays in place and is always ready to absorb your weight and movements; fits perfectly and aligns your foot without you noticing.
SUITED FOR ALL KINDS OF FOOT PAIN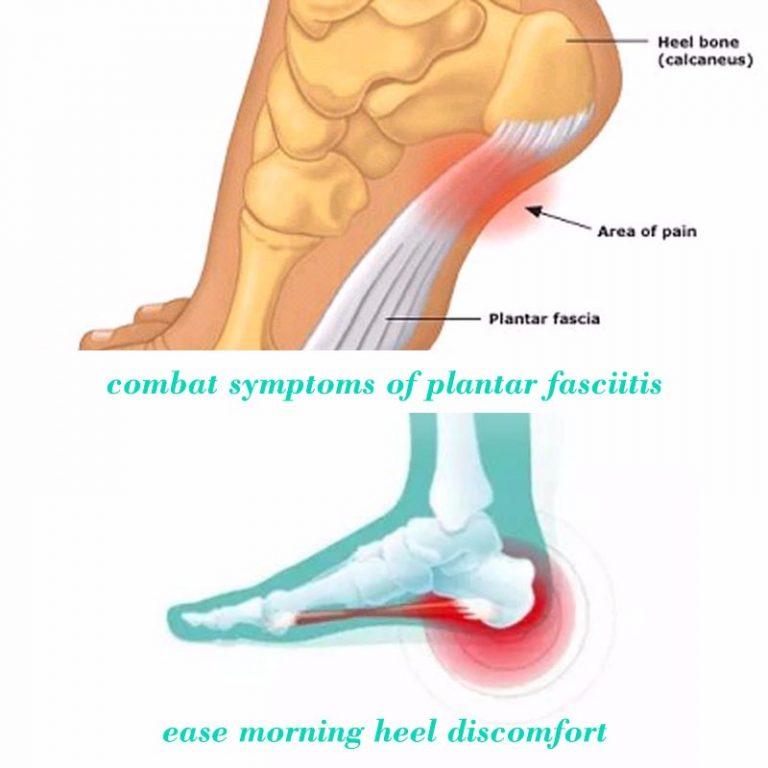 More and more people are gaining knowledge and now empowered to end their foot pain. This brace is the perfect tool to get you back to your daily activities without the worries of being disabled by extreme pain.
Get a pair now and experience the amazing relief our OrthoPro Brace Support brings!
---
PRODUCT SPECIFICATIONS
Material: EVA
Band Perimeter: 22cm-30cm
Band Width: 5.5cm
Size: 9.5 x 7.8cm
Color: Green
Package Inclusion/s: Choose Your Bundle...
Buy 1 Pair Only

 

— 1 Pair OrthoPro Brace Support
Buy 2 Pairs (Save 10% OFF)

 

— 2 Pairs
Buy 3 Pairs (Save 15% OFF)

 

— 3 Pairs 
---
OrthoPro Brace Support
Description

Experience Leg Pain Relief & More With The OrthoPro Brace Support

Our feet feel everything!

They work hard and absorb pretty much all the pressure, weight and movement our body makes. This is the reason why it's critical to support them against impact.

The OrthoPro Brace Support is able to absorb the impact that's brought to your hard-working feet. Painful feet aren't just the only effects felt from bad posture, sudden & strong impacts. 

WHAT IS PLANTAR FASCIITIS?

There are a number of factors that put you at risk for Plantar Fasciitis which usually strikes early in the morning and can hinder your regular activities.
Aging, being overweight or being on your feet for several hours a day can greatly affect the strength of your foot muscles.
Feet Structure can also be an instant contributor to incurring Plantar Fasciitis. Those born with

flat feet or high arch

are more at risk to suffer from this condition.

TARGET COMPRESSION TECHNOLOGY

We have carefully designed to instantly reduces pain, not only in the heels, arches, and balls of feet, but also pain on the knees, joints, lower back, hips, and arthritis caused by incorrect feet structure.

PROMOTES BODY ALIGNMENT

When your body moves around and puts weight on your feet, having good posture can greatly affect the way your feet absorbs this impact. The OrthoPro Brace Support is able to provide the right body alignment so that you can have a stronger body. This also improves better blood flow, reduce inflammation and increase energy.

EASY TO SLIP ON, FITS ALL SIZES

No cutting required, no difficult adjustments needed. Simply strap and adjust as necessary.
It's ultra-comfortable and can be worn all day, every day without any awkward feeling?
It stays in place and is always ready to absorb your weight and movements; fits perfectly and aligns your foot without you noticing.

SUITED FOR ALL KINDS OF FOOT PAIN

More and more people are gaining knowledge and now empowered to end their foot pain. This brace is the perfect tool to get you back to your daily activities without the worries of being disabled by extreme pain.

Get a pair now and experience the amazing relief our OrthoPro Brace Support brings!

---

PRODUCT SPECIFICATIONS

Material: EVA

Band Perimeter: 22cm-30cm

Band Width: 5.5cm

Size: 9.5 x 7.8cm

Color: Green

Package Inclusion/s: Choose Your Bundle...

Buy 1 Pair Only

 

— 1 Pair OrthoPro Brace Support
Buy 2 Pairs (Save 10% OFF)

 

— 2 Pairs
Buy 3 Pairs (Save 15% OFF)

 

— 3 Pairs 

---