Orthopedic Memory Foam Knee Pillow
$39.97

Interesting Facts You Need To Know About Back Pain
More than 1/3 of adults say low back pain has affected their ability to engage in daily tasks
Men (31 percent) are more likely than women (20 percent) to report that low back pain affects their ability to work
Fixing sleep positioning with a knee pillow equated to healing 60% of the patients reporting to physical therapists and chiropractors about back and hip pain
80% of people worldwide that attend Physical Therapy or a Chiropractors, is due to back pain
Posture is the main cause of back pain. Sleeping, sitting and standing posture is key for relief
APTA reported that 2/3 of Americans suffer from back pain, but do not seek medical attention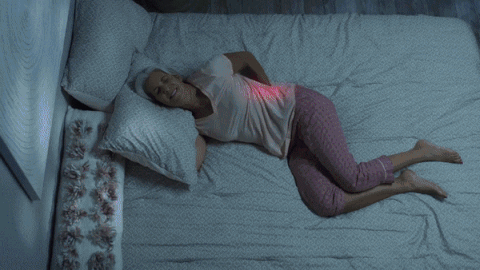 The Orthopedic Memory Foam Knee Pillow is designed to provide optimal spinal alignment to help reduce lower back, leg, hip, ankle, or joint pain.
This carefully designed knee pillow can be used to place between the legs to keep your legs, hips, and spine parallel and aligned, helping to improve circulation and relieve pressure on those areas, allowing you to feel healthy every day.
The combination of memory foam top layer and the highly resilient base foam gives you the benefits you need: it feels soft, comfortable, and at the same time retains its shape well for its intended purpose.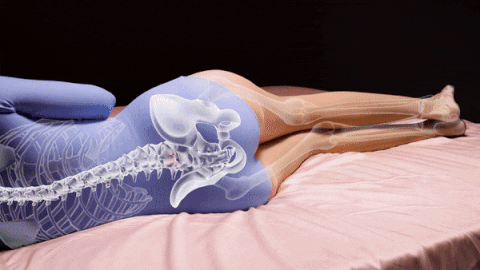 Benefits:
Easy to clean, breathable cover
Provides Sciatica, back & hip pain relief at night
Relieves sciatica pain and pressure on the lower back
Premium high-density memory foam
Made from 100% premium quality durable cut memory foam
The Ergonomically contoured design keeps your legs, hip, and spine in ideal alignment while sleeping
Relieve strains on those areas and promote circulation
Helps to keep your legs, hips, and spine parallel and aligned
Memory foam on top of a highly resilient base foam provides enhanced comfort
Fully Guaranteed.
Package Includes:
1 x Orthopedic Memory Foam Knee Pillow
Orthopedic Memory Foam Knee Pillow
Orthopedic Memory Foam Knee Pillow
Description

Interesting Facts You Need To Know About Back Pain

More than 1/3 of adults say low back pain has affected their ability to engage in daily tasks
Men (31 percent) are more likely than women (20 percent) to report that low back pain affects their ability to work
Fixing sleep positioning with a knee pillow equated to healing 60% of the patients reporting to physical therapists and chiropractors about back and hip pain
80% of people worldwide that attend Physical Therapy or a Chiropractors, is due to back pain
Posture is the main cause of back pain. Sleeping, sitting and standing posture is key for relief
APTA reported that 2/3 of Americans suffer from back pain, but do not seek medical attention

The Orthopedic Memory Foam Knee Pillow is designed to provide optimal spinal alignment to help reduce lower back, leg, hip, ankle, or joint pain.

This carefully designed knee pillow can be used to place between the legs to keep your legs, hips, and spine parallel and aligned, helping to improve circulation and relieve pressure on those areas, allowing you to feel healthy every day.

The combination of memory foam top layer and the highly resilient base foam gives you the benefits you need: it feels soft, comfortable, and at the same time retains its shape well for its intended purpose.

Benefits:

Easy to clean, breathable cover
Provides Sciatica, back & hip pain relief at night
Relieves sciatica pain and pressure on the lower back
Premium high-density memory foam
Made from 100% premium quality durable cut memory foam
The Ergonomically contoured design keeps your legs, hip, and spine in ideal alignment while sleeping
Relieve strains on those areas and promote circulation
Helps to keep your legs, hips, and spine parallel and aligned
Memory foam on top of a highly resilient base foam provides enhanced comfort
Fully Guaranteed.

Package Includes:

1 x Orthopedic Memory Foam Knee Pillow